Some people say there's no place for a little .380 pocket pistol, but over the course of the last decade, the .380 pocket pistol has been one of the top-selling pistols on the market.
They are useful either as a backup weapon or even as a concealed weapon when you head into town. Granted, the .380 ACP is considered by some to be underpowered, but it's still the most popular caliber for this type of weapon.
Here are the five best .380 "pocket rocket" on the market:
1. Beretta Pico
The "Italian Stallion" of the gun world, Beretta produces a wide range of firearms, and the Pico is their entry into the .380 pocket pistol market. It is an exceptionally thin .380 with superior fit and finishing over other pocket pistols. Specifications of the Pico include a weight of 11.5 ounces, a capacity of 6+1 rounds, and three dot sights. MSRP is currently around $390.
2. Colt Mustang XSP/SIG Sauer P238
The reason why we are including two guns in one here is because the P238 is considered to be a Mustang clone. Nonetheless, Colt and SIG Sauer are both known for producing high-end, high-quality products, so both come equally recommended. The Mustang is available in its original form called the Pocketlite, or in a more modernized version called the XSP. Since the XSP (being produced on a polymer frame) is lighter than its Pocketlite counterpart, we'll recommend it, although both are still great carry guns.
How To Hide Your Guns, And Other Off-Grid Caches…
That being said, the Mustang and P238 are single-action pistols. The original Mustang was essentially a 1911 re-chambered for six rounds of .380 and drastically scaled down to fit in someone's pocket. The P238 weighs 15.2 ounces and holds 6+1 or 7+1 rounds (depending on the magazine). The Mustang XSP weighs 11.8 ounces and holds 6+1. All in all, the Mustang or the P238 will be the favored .380 pocket rockets for 1911 fans out there, although other gun owners may dislike the single action only on these pistols and opt for something else. If there's a universally accepted downside to the Mustang and the P238, it's that they are incredibly expensive for a .380 pistol. MSRP on each gun stands at roughly $650 (ouch!).
3. Ruger LCP/Kel-Tec P-3AT
This is another entry where we're going to include two guns in one, since Ruger's LCP and Kel-Tec's P-3AT look and feel almost identical, even though the LCP (which came out later) is not considered by all to be a true clone of the P-3AT. Cool features on the LCP include an external slide stop and a Glock-style extractor, which are both improvements over the Kel-Tec, but the P-3AT is still an ounce lighter at a miniscule eight ounces and currently holds the distinction of being the lightest .380 pistol in the world.
In fact, it was actually the P-3AT that ushered in the era of these polymer .380 pocket pistols in the first place and proved there was a place for them, so if you want to go traditional, the Kel-Tec P-3AT is the obvious choice. Both the LCP and the P-3AT hold six rounds in the magazine and one in the chamber, but seven round extended magazines exist for the LCP. MSRP on the Ruger LCP is around $390; the Kel-Tec P3-AT is around $320.
My Personal Defender: Low Cost Way To Defend Yourself Against Lowlife Criminal Scum!
4. Smith & Wesson M&P Bodyguard
The smallest entry in Smith & Wesson's highly regarded M&P line of pistols, the M&P Bodyguard .380 weighs 11.8 ounces, carries 6+1 rounds, and is built on a polymer frame. The neatest feature of the M&P Bodyguard is the fact that it sells with a built-in laser sight, eliminating the need to add a laser on your own if you were planning on doing so. MSRP on the M&P Bodyguard is $420; the built-in laser sight accounts for the slight bump in price over other .380s. If you're a fan of the popular, full-size Smith & Wesson M&Ps, this little .380 will serve as an excellent backup.
Ultimate Tactical Self-Defense And Hunting Weapon That Doesn't Require A Firearms License!
5. Taurus 738 TCP
If you're on a budget, the Taurus TCP should definitely be the first .380 pocket pistol you look at on of this list. Taurus has recently undergone a "renovation" period and has come a long way from simply producing Smith & Wesson and Beretta clones as they did before; they are now known for producing quality and innovative guns at affordable prices, and their customer service has become notable for its efficiency. Weighing only 10.2 ounces and holding 6+1 rounds, and available in blued or stainless steel, the Taurus 738 TCP will deliver you the most for your money out of the other options on this list, with MSRP being only $225.
 You may also like: 

If you found this article useful, please like our Facebook
page and stay up to date with the latest articles.
The Lost Ways is a far–reaching book with chapters ranging from simple things like making tasty bark-bread-like people did when there was no food-to building a traditional backyard smokehouse… and many, many, many more!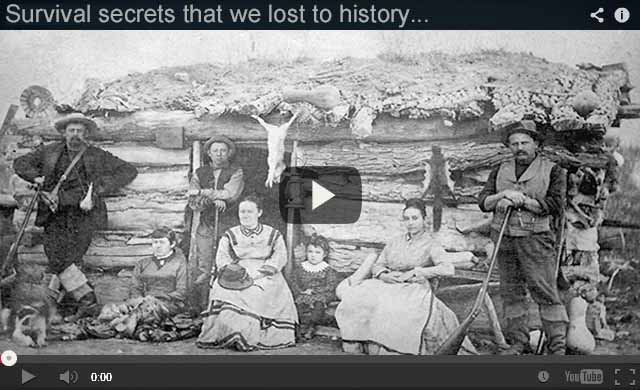 Source: offthegridnews.
Salvează
Salvează
Salvează
Salvează
(Visited 7,319 times, 1 visits today)