The new SQAlert from the website of Steve Quayle republished below shares with us in profound depth the dire nature of what we now face as Americans as we witness an all-out assault upon our country and liberties by 'globalist enemies within' determined to bring America down in the next 3 weeks before Donald Trump gets into office.

With the outgoing administration full of globalist-tyrant-wannabe's still pushing the oh-so-scary 'Russia is the boogeyman' theme at every opportunity they have, the recent takedown of the Drudge Report should be looked at as another practice run as they plan how they're going to take down the 'truth websites', the websites that helped get Trump elected by publishing 'dirty Wikileaks secrets' of the DNC and Clintons the MSM would never allow nor dare print.

And while it appears that America is less than 3 weeks away from Trump taking office, giving our nations leadership a chance to set things straight in the world with a true and much needed 'global reset', this new story from the Daily Mail reporting that Russia has been accused of hacking into our national power grid shows us another direction the globalists might soon take. A false flag hack upon the US power grid (which they'd blame on Russia, of course!) carried out by the globalists that sends America back to the dark ages would allow the completion of their endgame.

Is the MSM now pushing the 'Russia hacked the electric grid' angle, which we learn below is a 'false story', in an attempt to 'set up' the American people for a future event that we all pray never comes?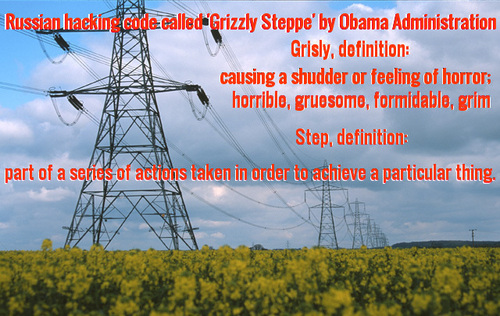 The 'ultimate false flag', most Americans would have no idea what hit them but they'd remember, "the Russians hacked into the power grid" before the lights and everything else went out across America. Dubbed 'Grizzly Steppe' by the US government, might such a takedown of the power grid be exactly the 'grisly step' the globalists need to complete their 'overthrow of America'?
Likely determining that trying to take down 'all of the independent news media across the internet at once' without taking down the entire internet too difficult a job to accomplish, will the globalists turn to the 'Russians hacked the grid' hoax instead, a story that has since been exposed by Infowars and this new Daily Caller story as being a false report?
Much more below including a new video from Lee Ann McAdoo and Owen Shroyer from Infowars which takes a look at a very real 'war' upon the 1st Amendment and the liberties of Americans with the recent attacks upon the Drudge Report and Infowars. We also take a look at some of the propaganda being spewed by globalists and the MSM that Russia could take down our electrical grid in the 3rd video in which former CIA Director James Woolsey warns "we could have some serious problems". But first, this dire new SQAlert with a question from one of his readers followed by Steve's response.:
CONCERNING THE ASSAULT ON FREE SPEECH – WARNING FOR ALL THOSE IN DENIAL, IF YOU FAIL TO STAND UP, SPEAK UP AND PUT UP WITH ALL YOUR MIGHT AND STRENGTH THEN ALL YOUR ACCESS TO THE TRUTH WILL BE CUT OFF
Steve, I'm glad that you came out with your Q Alert today on the Internet and the alternate media being attacked. In the past several weeks I have noticed problems when I go to Hodges, Hagmann, Jones and Drudge's sites. I won't go into details, but my Spirit has been "warning" me these past several weeks that very soon I will no longer be able to read these sites (including yours). I know it to be true in my soul and I am sad to say the least. I also believe that the Internet radio shows that these men have will also be taken off the air. You guys are my lifeline to what real truth is and what is really going on in our country and the world. Is there anything that we can do?
David S. WI
THE FULL SCALE PRESS AND ATTACK AGAINST THOSE OF US IN THE ALT .MEDIA ARE NOW EXPERIENCING FULL SCALE WAR, LEVIED AGAINST US AS SEEN LAST NIGHT IN THE DENIAL OF SERVICE ATTACK AGAINST DRUDGE AND THE HIT PIECE AGAINST MIKE ADAMS AND THE FURY AND THREATS AGAINST ALEX JONES – OUR DAYS ARE NUMBERED, UNLESS YOU SEE THIS AS "KEYBOARD ASSASSINS" OF THE MSM, PREPARING THE MASSES FOR THEIR OWN DEMISE YOU ARE THE WALKING DEAD!
REMEMBER MATT DRUDGE WAS TOLD BY A SUPREME COURT JUSTICE LAST YEAR – YOU ARE WATCHING THE TAKEDOWN OF ALTERNATIVE NEWS AND INFORMATION SOURCES AS THEY HAVE DECLARED TOTAL WAR  -I WOULD CHALLENGE ALL FREEDOM LOVING,CONSTITUTIONAL ATTORNEYS TO START BANDING TOGETHER AND HELP THE ALT MEDIA, BY USING YOUR SKILLS AND LEGAL ABILITIES ON BEHALF OF THE ALT MEDIA, AS SURELY THE LEFT IS DOING THIS IS A MAJOR WAY AGAINST THE TRUTH SITES. YOU MUST SEE THIS AS OUR IWO JIMA MOMENT AND RECOGNIZE THAT WE ARE AT THAT POINT IN HISTORY TO RESIST AND OVERCOME OR BE VANQUISHED! SQ——-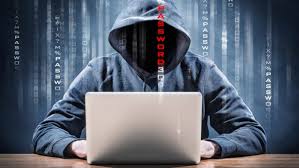 And with such a takedown of our electrical grid leading to the internet going down along with everything else, the sources from which a large majority of Americans now get their information from completely gone along with most Americans major avenues of communication, commerce, travel and survival, America would be 'ripe for overthrow' by globalist enemies within.
Setting America up for 'the fall', most Americans will believe 'Russia hacked down our power grid' as the electricity goes out and all hell breaks loose here with most Americans completely unprepared for America being sent back to a time long ago.  As survival experts have warned, no power here for an extended period of time could quickly lead to the deaths of 90% of the US population and lead to the population numbers from Deagel.com being realized with 260+ million less Americans living here in 2025 than are here in 2016 as they eerily forecast.
Also helping to realize the goals set by the globalists on the Georgia Guidestones of massive depopulation, just imagine what the 'enemies of America within' who hate America and the West might do to ensure they successfully complete their devious and satanical plans of destroying us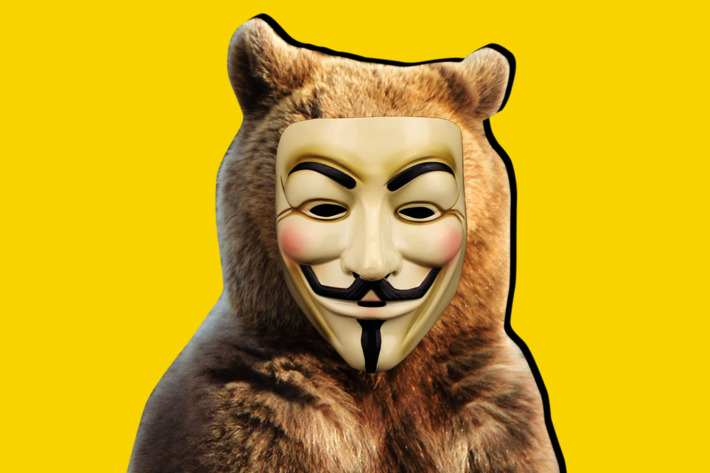 According to this new story from The Hill, Barack Obama is settling old grudges in what are hopefully his final days in office but those grudges aren't against just Isreal or Russia or other nation states but against a hundred million or more Americans, those deplorables who voted for Donald Trump, thus Obama showing a very real hatred and disdain for a countless number of good, loving American people.
If indeed Barack Obama is indeed 'an agent of Islam' who has infiltrated America to wage 'political jihad' against 'Christian enemies' of Islam, we've long been concerned he won't leave office without attempting to complete the destruction of America in his final few weeks. With Putin quite wisely showing Obama and the globalists he won't retaliate while Obama plays childish games, we pray that January 20th arrives quickly, and with it comes the changes America needs.
Yet with the globalists still blaming Russia for what those within US intelligence agencies themselves likely leaked, we see that anything could happen over the next 3 weeks as completely opposing forces bump heads, both here in America and around the world, and for the entire world to see. As long as the internet stays on.
In the final video below, Dave with the X22Report talks with us about the latest moves being made by globalists still in control here in America to ransack Trump's presidency before he even gets into office. The ultimate 'snowflake moves' being made by the ultimate 'snowflake administration', one most Americans and people around the world will be happy to see removed from our lives in just over 20 days. As long, of course, as the lights stay on.

Once Upon a Time in America…Are you ready to turn back the clocks to the 1800s for up to three years?Our grandfathers and great-grandfathers were the last generation to practice the basic things that we call survival skills now. ….Watch this video and you will find many interesting things!
⇓
If you found this article useful, please like our Facebook page and stay up to date with the latest articles.
Check out our survival and prepping solutions HERE
source :allnewspipeline.
Salvează
(Visited 83 times, 1 visits today)